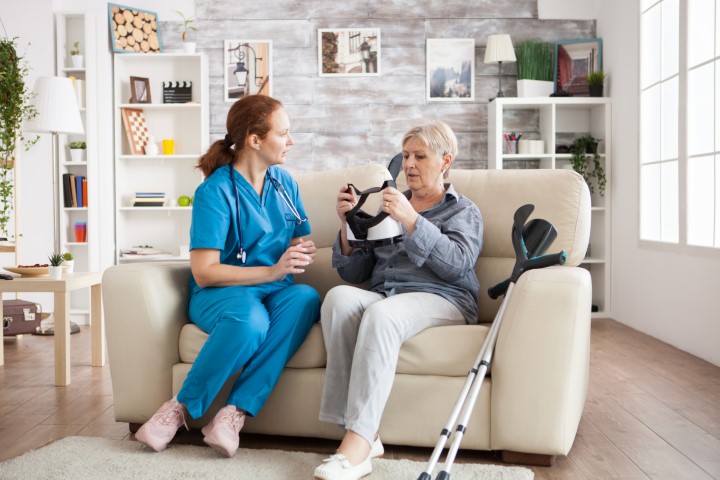 Alzheimer's, Dementia and Cognitive Change Support for Seniors and Their Families in Hackensack, NJ.
As a family member or friend of someone with Alzheimer's disease, dementia or cognitive change, you shoulder a particularly heavy burden.
Helping your loved one continue their typical daily routine is key to maintaining their quality of life. However, this can be physically and emotionally challenging while fulfilling job duties or caring for other family members. You are not alone.
Over 47.5 million people in the U.S. live with some form of dementia. Alzheimer's disease has been diagnosed in 4.5 million people in the U.S.
About one in 10 people over age 65 has Alzheimer's.
Alzheimer's disease or another type of dementia affects up to 50 percent of people over age 85.
Caregiver Offering Companionship to Senior
Most people who have Alzheimer's or another form of dementia—particularly those in the early and middle stages—can be cared for at home rather than at nursing homes or other facilities. In fact, more than half of those who have Alzheimer's continue to live in home settings and 80 to 90 percent rely on family and friends for care.
Providing support and specialized nonmedical home care for those with Alzheimer's, dementia or cognitive change is one of the most positive ways you can help your loved one during this difficult journey. This can feel overwhelming, but Right at Home is here to help with educational resources and professional caregiving services when you need them.
How do we protect our elders from accidents at home?